After spending a year studying well-being and human flourishing in the Master of Applied Positive Psychology (MAPP) program at Penn, I am more convinced that living a good life is like writing a good story. New chapters bring new possibilities, ideas, challenges, conflict, and resolution. Through experiencing each of these elements, I've learned and grown a lot since graduating in August 2015 and am excited to see what lies ahead.
Two exciting and unexpected things happened in the first six months following graduation: I was welcomed back to the MAPP program as an assistant instructor for the Capstone and Positive Psychology and Individuals courses and I was promoted to a new role at work that provides me the freedom and flexibility to use positive psychology to increase staff engagement.
Prior to this role, I worked as a case manager to help people with disabilities live independently in the community, which I absolutely loved despite the challenging experiences anyone in the social work field faces in their job. Unfortunately, during my nearly three years as a case manager, I witnessed the detrimental impact stress and burnout has on employees, an organization, and most importantly, the clients/consumers. After MAPP, I realized that helping social workers stay engaged, resilient, and connected to the meaning of their work may be the best way to sustain positive changes for both consumers and staff.
I've been working as an Organizational Engagement, Development, and Training Specialist for about 9 months now, and have been fortunate to pilot many new positive psychology interventions to keep staff engaged. I've worked with my supportive colleagues and two groups of Penn students through service learning projects to redesign our performance evaluations around the concept of Appreciative Inquiry, update our supervision templates, highlight successes in an internal newsletter, give monthly trainings on mindsets, post-traumatic growth, reciprocity, character strengths, and incorporate a 12 week long positive psychology based journal project into our new staff training curriculum. Currently, we're gearing up for a project to create our core values, which will help solidify our new positive culture. To say the least, I am beyond grateful to work for an organization that is so eager and committed to increase staff engagement and implement new ideas.
When I'm not at my desk working on staff engagement, I'm out in the community helping individuals with hoarding behaviors throw away or donate some of their possessions. I didn't originally plan on doing hoarding intervention work, but it has been one of the most rewarding and intellectually stimulating projects I've been involved with. The leading hoarding intervention model implicitly incorporates positive psychology concepts like designing your best future self, goal setting, and the cognitive skills of resilience, yet it is fundamentally designed to get rid of what's "wrong," i.e. the clutter. What if positive psychology could help hoarders build the life they want to live, thereby making it easier to declutter and downsize. Would teaching hoarders to use character strengths in the right amount make it easier to part with overly meaningful possessions or resist the rush of positive emotions in acquisition? Questions like these have yet to be answered.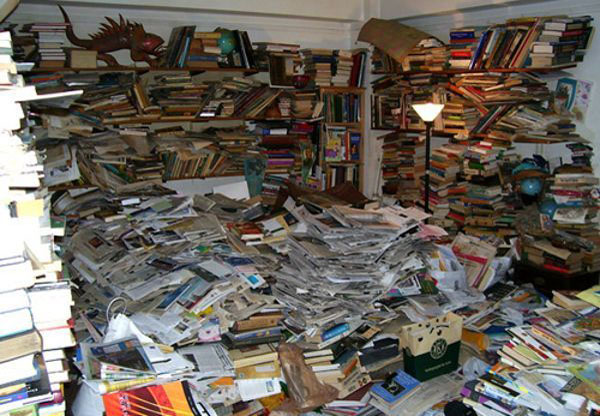 I attended the annual OCD/hoarding conference this past July and had three full days to learn about the latest developments in hoarding intervention and meet the leading researchers in the field. I left the conference inspired and eager to blend positive psychology and hoarding intervention in theory, research, and application. I'm in no rush to fast forward, but I wonder if this work will carry into the next chapter of my story. Thanks for reading!