Connecting for success: This webinar will shift your perspective on relationships, well-being, and success. It is relevant to people's lives, not just their work. Led by Robert Rosales, EMBA, MAPP.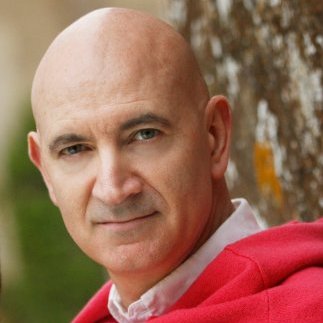 What is the greatest source of energy, creativity, and new business at work? People, provided they are fully engaged and supported by great leaders. In today's workplace nothing of significance can be achieved alone. People are at the core of organizations because business, essentially, is about relationships. This really should come as no surprise. Relationships are central to well-being and a key feature of very happy people is the fact that they have good  interactions. Human beings are naturally social creatures and our interactions with others are just as vital as food and water. Over time, we have developed an innate ability to empathize and think socially in order to be able to cooperate with others. Surprisingly, research shows that most workplaces do not fully recognize the value of social in people's lives. It's time to rethink the importance of connections in our lives.
In this transformative and entertaining webinar, Robert Rosales, advisor, coach, and founder of Lead Academy, a positive leadership consultancy, shares the latest research on relationships from neuroscience, positive psychology and business. 
In this webinar, you'll learn: 
How positive social connections lead to a workplace that is energized and thrives
How to create strong relationships that will make people more creative, healthy, and productive
How great leaders make teams more productive
Register for the webinar HERE.
BIO
Robert Rosales works as an advisor, coach, and facilitator with corporate leaders eager to develop the people skills that are required to thrive in today's workplace. He is the founder of LEAD ACADEMY, a positive leadership consultancy that advises clients on evidence-based positive workplace practices that support performance and people. 
Robert leverages over twenty years of as a business executive at leading financial institutions in Switzerland, New York, and Latin America, with a passion for human development and extensive education in the science of flourishing as a graduate of the Master of Applied Positive Psychology Program at the University of Pennsylvania. He has walked in the shoes of his clients and knows how to manage complex business environments and relationships to be successful.