As our readers know, positive psychology is the scientific study of psychological well-being and happiness. It is a natural fit for career counselors and coaches because it offers so many practical ways to improve the well-being, success and happiness of your clients. Countless articles we've posted on this website and Twitter show that happier people: enjoy better health, live a longer life, have closer friendships, are more creative and productive at work and in life, and achieve greater success. You've read about it…but how can you actually apply it in your work?
This webinar series will present practical techniques to incorporate positive psychology into your practice and apply it to help your clients flourish. Unlike other webinars, this series will be accompanied by a detailed workbook of exercises you can use with your clients. The interactive webinars will be taught by two leaders in the applied positive psychology field, Louisa Jewell, MAPP and Shannon Polly, MAPP. Louisa is the founder and president of the Canadian Positive Psychology Association. Shannon is one of the founders of Positive Business DC and Accentuate Consulting. Both those new to positive psychology and experts will gain fresh insights and practical techniques.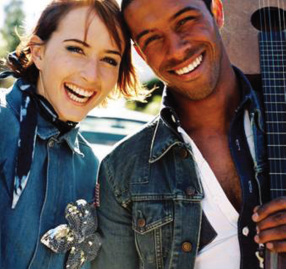 You will learn how to help your clients:
✔Increase psychological resilience
✔Reduce stress and anxiety
✔Increase positive energy
✔Achieve healthier thought processes
✔Improve psychological wellbeing and happiness
Choose to take the introductory webinar on March 5, 2013 and/or the full series in April 2013.
• Certificate of Completion will be issued for those completing the Webinar Series.
• Sign up multiple staff and save! Contact us for more on our great Team Rates.
• Continuing Education Credits available
Take the Introductory Course!
Intro Webinar: Introduction to Positive
Psychology and the PERMA Well-Being Model
Cost: $35/per person
Tuesday, March 5, 2013        Time: 12 noon – 1:00 pm ET
Or Take our 4-Week Course! 

Webinar Series: 4 webinars in total, 60 minutes each, once a week

•  Week 1: Leveraging Positive Emotions in the Counselling/Coaching Session

• Week 2: Fixed vs. Growth Mindset

• Week 3: Curiosity and FLOW

• Week 4: Five Steps to Building Resilience

April 2, 9, 16, 23, 2013      Time: 12 noon – 1:00 pm ET
Cost: $199/per person for per person for the entire series of 4 webinars
*All prices in Canadian dollars
To register or learn further details, click here. Or email Shannon Polly here.