July 10, 2014, Washington DC – Shannon Polly will speak at the 2nd Canadian Conference on Positive Psychology, July 16th through July 18th. The conference is sponsored by the Canadian Positive Psychology Association (CPPA) and represents those engaged in academic and scientific research in the evidence-based field of positive psychology. PBDC is a supporting organization of the conference.
Over 500 internationally renowned practitioners, researchers, educators, coaches and business consultants are expected to attend from all over the globe. The event is 3 days with a preconference starting on July 16 and the conference on July 17 – 18. The Conference is to be held at the Fairmont Chateau Laurier, Ottawa.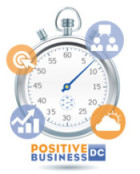 "I am very enthusiastic about this event. It's exciting to be a part of the charter to help people increase well-being, happiness and resilience in their lives," said Shannon Polly. "And it's especially wonderful to see Positive Psychology take off across different cultures and sectors including education, healthcare and the workplace."
Ms. Polly will present two sessions at the conference including pre-conference session 'Techniques in Positive Psychology Coaching' and 'Positive Presenting: Techniques from Theater and Psychology to Increase Your Presence and Somatic Well-Being.' Ms. Polly will showcase practical, hands-on tools and excercises.
"I learned things I was able to put in practice the day after my session with Shannon," said Claudia Sahm who attended a similar session of Ms. Polly's. "I like that the approach is solution-focused and I have used what I had learned on an ongoing basis."
For those interested, see http://www.positivepsychologycanada.com/conference2014
About Shannon Polly
Shannon is a leadership development consultant, facilitator, speaker, and coach and founder of http://www.shannonpolly.com.  She works with executives, managers and employees and specializes in creating high performing managers and teams. She has trained over 1,500 Army sergeants in psychological resilience at Army bases all over the country. She has been published in International Appreciative Inquiry journals, is a contributor to Positive Psychology at Work, and a chapter the French language book: The European Handbook of Positive Psychology. Shannon is a co-founder of the group, Positive Business DC (PBDC), whose mission is to inspire leaders across the Metro DC region to increase well-being, productivity and profitability in the workplace. Shannon is an honors graduate of Yale College; the London Academy of Music and Dramatic Art; and is one of the first 120 people in the world to have received her Master of Applied Positive Psychology from the University of Pennsylvania. She is currently enrolled in the Georgetown Leadership Coaching Program.
About Positive Business DC
Positive Business DC (@PositiveBizDC) was founded in 2012 by Shannon Polly (@shannonpolly), MAPP, Marcia Moran (@mmoran76), and Donna Hemmert (@dhemmert) to inform and inspire leaders across the Metro DC region to increase well-being, productivity and profitability in the workplace. More than a decade of rigorous scientific research shows that well-being can be measured, taught, and increased through the tools developed from the science of positive psychology. Infusing these elements into corporate DNA enables organizations to increase productivity, reduce absenteeism and turnover, and drastically improve the bottom line.
About the CPPA
The Canadian Positive Psychology Association is a registered Canadian not-for-profit organization. The CPPA represents scholars and academics who are engaged in rigorous academic research in the field of positive psychology, and work with practitioners to ensure a higher standard in the application of positive psychology. They welcome researchers, practitioners, teachers, clinicians, coaches, professionals, students, and members of the general public to join us as members. They are proudly supported by the International Positive Psychology Association.