In 2006, a group of dedicated Master of Applied Positive Psychology alums decided to start a scholarship for the program.  And they donated and they donated, but they had a large mountain to climb of logistics at the University of Pennsylvania.  They built up the scholarship even though none of the money had been given away yet.  ('I think I can, I think I can.')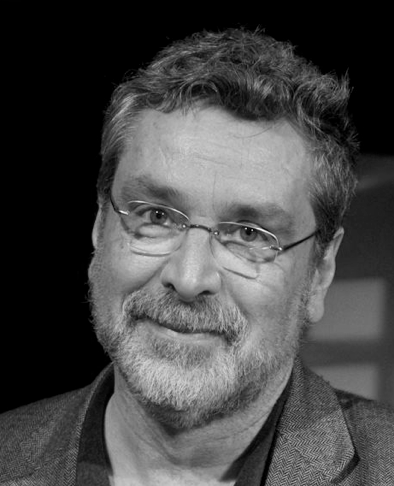 Then when Chris Peterson passed away in 2012, more students came together and wanted to honor him with a scholarship and decided to combine with the earlier efforts to give back to students.  That little scholarship that could didn't know that it would take a year to get over the 'mountain' of red tape at Penn in order to rename the 'fellowship'.  ('I think I can.')  There was some treacherous weather on the mountain of some critiques.  People said that MAPPsters wouldn't give because they had to pay their own high tuition bills, that maybe we were moving too fast and not letting people grieve, that many MAPPsters had founded their own non-profits and perhaps we should be giving money to those organizations, that we should give the money to the University of Michigan instead because that was Chris' 'first' school.  But the Little Scholarship that Could keep plugging along ('I think I can') and it came over the 'red tape' mountain thanks to some help by Andrea Allmayer, James Pawelski and the committee (Shannon Polly, Kathryn Britton, Susan Hwang, Adam Mussell, Emily VanSonnenberg and Marsha Snyder).
And it came down the other side to give its first scholarship in 2014. ('I thought I could.) It gave another scholarship away last year ('I thought I could') and 28 authors contributed to the book (Character Strengths Matter) that would give it's profits to the Little Scholarship That Could.

Then this Little Scholarship created it's own mountain.  Last year, in honoring James Pawelski, we set a goal of raising $10,000 to honor James' 10 years of service.  This Little Scholarship That Could got over that mountain and down the other side.  In the last year, we not only raised the $10,000 to honor James.  Through book sales and donations last year we've raised $26,000!
The MAPP alumni and donors are the engine of this Little Scholarship That Could.  Their love, kindness, wisdom and perseverance are the fuel that has gotten this scholarship over those mountains.
Our big, hairy, audacious goal is to create an endowment that is self-sustaining.  If everyone  reading this blog donated something today, we would be that much closer to our goal.  Please continue to fuel this Little Scholarship so that may continue to increase the tonnage of happiness in the world.  You can donate HERE.
The third recipient of the Christopher Peterson Memorial Fellowship is a person who embodies the philosophy that Chris embodied in word and deed, that 'Other People Matter'.  The Fellowship provides tuition remission to one new MAPP student annually who demonstrates service to others, academic merit and economic need, and who meets diversity criteria.
Our 2016 recipient of the Christopher Peterson Scholarship is a Certified Public Accountant (CPA) and a member of the top police cadre, the Indian Police Service, and since has served in the national capital, New Delhi, and other parts of India. He has investigated many perplexing, bizarre and sensational crimes and faced many unnerving and bloody riots. He has been awarded President's Police Medals for Meritorious Service and Distinguished Service. He is working on women's protection, children's rights and access to justice. Presently, as the Inspector General of Police, he is the chief of police of a city having a population of 1.3 million, and commands 7,500 policemen and officers.
◦                      He has initiated many community policing programs like 'Yuva' to impart vocational skills training to children-at-risk & place them on gainful employment.
◦                      In India, Police are generally perceived as rude and insensitive organization that only works for the privileged, but majority of policemen come from the middle & lower-middle classes of the society and do feel for the underprivileged. However, sometimes, they fail to understand others' point of view & behave insensitively. In this backdrop, Tajender initiated a training program on – "The Art of Empathizing at Workplace" to make police more humane & empathic to win people's faith. The program's success encourages Tajender to understand the result of positive emotions on human behavior.
Tajender is also a poet and writes in Hindi, though his mother tongue is Punjabi. His anthology was published in 2012. His poetic sensibilities travel from the comfort of home to the rude extension of urban spaces. His poems treat both realism and sensitive human relationships equally well. Now, he is trans creating his poems into English.
Congratulations to the 2016 recipient of the Christopher Peterson Scholarship – Tajender Luthra!