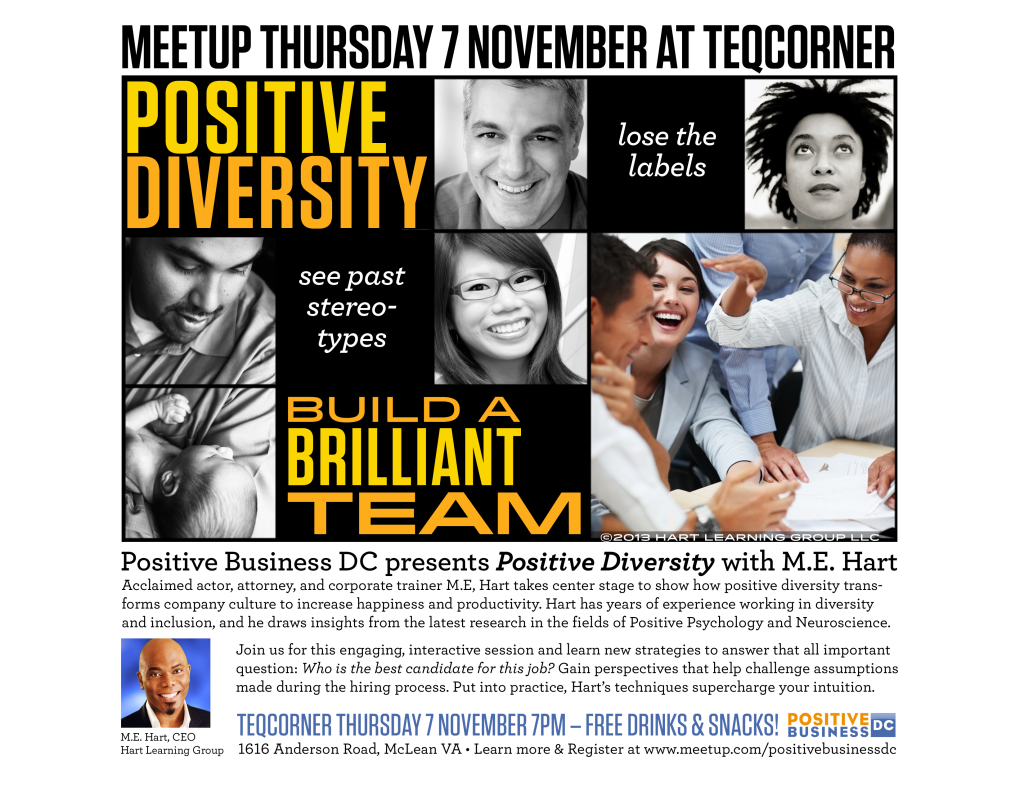 Positive Diversity: Lose Labels, See Past Stereotypes, Build a Brilliant Team
Research shows that Diverse Teams are stronger in Innovation and Creativity. Selecting the right people is especially critical for small businesses and startups, where every individual represents a significant investment and a large percentage of your company.
Identifying people with the skills and qualifications needed – that's the easier part. The harder part comes next. Who will be a good fit for the culture you want to create? Will their work style compliment or conflict with other team members? And what about character?
The science of Positive Psychology is giving us new insights and can help us in a process of answering the ever burning question: "How do I know if I'm picking the right person?" At our  Meetup on November 7th, M.E. Hart will lead us in exploring the benefits – and the challenges – of using your intuition to help guide you as you navigate relationships and make decisions about people. We'll look at ways to see past hidden biases and cultural stereotypes, and recognize the genuine attributes and strengths of individuals we are seeking to understand.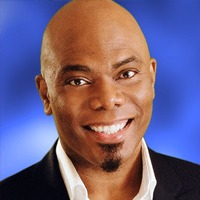 About M.E. Hart:  M.E. Hart, CEO and Founder of Hart Learning, brings a unique blend of training experiences – and expertise as an attorney, professional actor, and certified executive coach - to the design and delivery of highly effective learning solutions in the corporate, government and not-for-profit sectors. Hart balances "life experience" with cutting edge research to teach critical communications, management and leadership skills that are unmatched in the adult-learning field.  His career has taken him into Fortune 500 companies across the US, and to interesting parts of the world. – See more here.