George Bernard Shaw once said, "The reasonable man adapts himself to the world; the unreasonable one persists in trying to adapt the world to himself.  Therefore, all progress depends on the unreasonable man".  With this quote the authors of The Power of Being Unreasonable bring us into the world of social entrepreneurship and the men and women who state that this profession chooses them.  It is their calling.  In reading their stories, it becomes clear that in order to be great leaders these entrepreneurs must develop or express almost all of the strengths and virtues listed in Peterson and Seligman's seminal work in order to be successful in a very risky field.  Some researchers define virtue as "any psychological process that enables a person to think and act so as to benefit both him – or herself and society" and character as having several component virtues.  Those featured in this book are acting solely to benefit society and are therefore a model of these virtues and their corresponding strengths.
The authors, while acknowledging the differences among the social entrepreneurs they profile, also deduce a list of the defining characteristics of successful social entrepreneurs.  Our readers know some of the character strengths that link to these essential characteristics:
1) "Try to shrug off the constraints of ideology of discipline" (open-mindedness);
2) "Identify and apply practical solutions to social problems, combining innovation, resourcefulness, and opportunity" (wisdom, citizenship, fairness, hope);
3) "Innovate by finding a new product, a new service, or a new approach to a social problem" (open-mindedness, creativity, curiosity, love of learning, leadership);
4) "Focus…on social value creation and, in that spirit, are willing to share their innovations and insights for others to replicate" (citizenship, fairness, kindness);
5) "Jump in before ensuring they are fully resourced" (hope, zest);
6) "Have an unwavering belief in everyone's innate capacity to contribute meaningfully to economic and social development" (love, fairness, wisdom, hope, creativity, appreciation of beauty and excellence, social intelligence);
7) "Show a dogged determination that pushes them to take risks that others wouldn't dare" (bravery, persistence, zest);
8) "Balance their passion for change with a zeal to measure and monitor their impact" (prudence);
9) "Have a great deal to teach change makers in other sectors" (kindness, wisdom); and
10) "Display a healthy impatience" (zest).
This list is almost exhaustive both of the characteristics of entrepreneurs and of the strengths they must possess.
In fact, it might be more helpful to iterate the strengths that the authors do not think are characteristic of social entrepreneurs as defined by this list: self-control, humor, spirituality, gratitude, forgiveness, humility.  Of these remaining strengths I would argue that only self-control and perhaps forgiveness are not apparent in the stories of the social entrepreneurs in this book.  All others are essential to their successes.  How are these character strengths cultivated?
Peterson and Seligman link trait theory to character strengths saying that traits "are stable and general but (are) also shaped by the individual setting and thus capable of change".  And Sperry defines character as the "enduring effects of life experiences on the human psyche".  What do you think about character?  My mother always said that mowing the lawn would build it.  And subsequently my brother and I lived in apartments for 20 years…with no lawns to mow.  Of course, neither one of us became social entrepreneurs either.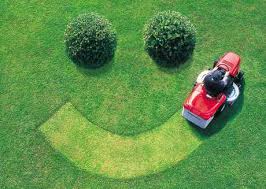 We'll leave you waiting for more on social entrepreneurs and their strengths on our next blog…
Patience is a virtue!
References
Elkington, J. & Hartigan, P. (2008).  The Power of Unreasonable People:  How social entrepreneurs create markets that change the world.  Harvard University Press: Boston.
McCullough, M. E., & Snyder, C. R. (2000). Classical sources of human strength:  Revisiting an old home and building a new one. Journal of Social and Clinical     Psychology, 19, 1-10.
Peterson, C., & Seligman, M. E. P. (2004). Character strengths and virtues: A handbook and classification.. Oxford: