In a fascinating research study, Dr Daniel Kirschenbaum from the University of Wisconsin took a group of bowlers and asked them to review their performance after each bowling session.  He divided the group into two groups.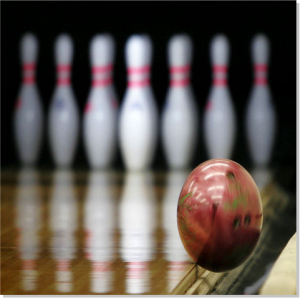 Group 1 reviewed only what they did well and were asked to remind themselves to engage more of the proper behavior.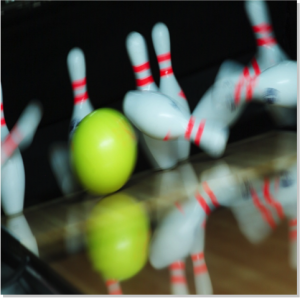 Group 2 was asked to review their performance and indicate what they had done poorly and remind themselves to avoid making the same mistakes in the following rounds.
Which group of bowlers do you think improved their bowling performance?
It probably won't surprise you that the people shown the "positive" video feedback performed better. But you might be surprised by how much better they did!
Amazingly, the bowlers who focused on what they did well showed as much as 100 percent improvement in bowling scores when compared to the other group!  The mechanisms that may be at work here are the positive emotions that are evoked when one reflects on a success which fuels the person to try harder in the next round.   It turns out we learn better, and are able to improve task performance when we focus on our successes rather than our failures.
The caveat is that this study was done with people who were complete novices.  So people who are experts thrive with a larger percentage of developmental feedback.
So…how could you apply this concept in your coaching/managing/parenting practice?