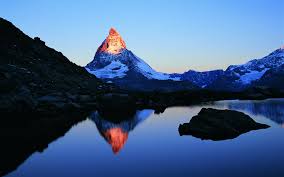 What's your next mountain or molehill?
My husband thinks I need to scale back on the learning.  I got so jazzed after finishing my coaching program at Georgetown, that I went and got certified in the MBTI (Myers Briggs Type Indicator).  Now I can understand the four letter codes my colleagues are always muttering.  And as a newly certified leadership coach, I wanted to have a 360 to offer my clients so I went to the Leadership Circle Profile 360 training as well.  I assumed that would be similar to MBTI…learn some theory, practice debriefing and then we're done.  As it turns out it was some of the most impactful training of my life.  I had about 6 months of insights in three days.  The theory that underpins the assessment is very sound and the analytics are compelling for how the competencies map to leadership outcomes.  I highly recommend it, if you are in the market.  (www.leadershipcircle.com)
But what I'm most excited about is earning my certification as an Associate Certified Coach from the International Coach Federation.  I've been diligently noting those coaching hours for a number of years now.  And hopefully those three letters after my name will help me help other folks out there.  Feel free to pass my name along, if you meet a leader whom you think would be a good fit.
I think I'm done with the self-improvement for the moment.  Unless I take that EQi class I've been eyeing…
What is your next mountain or molehill?