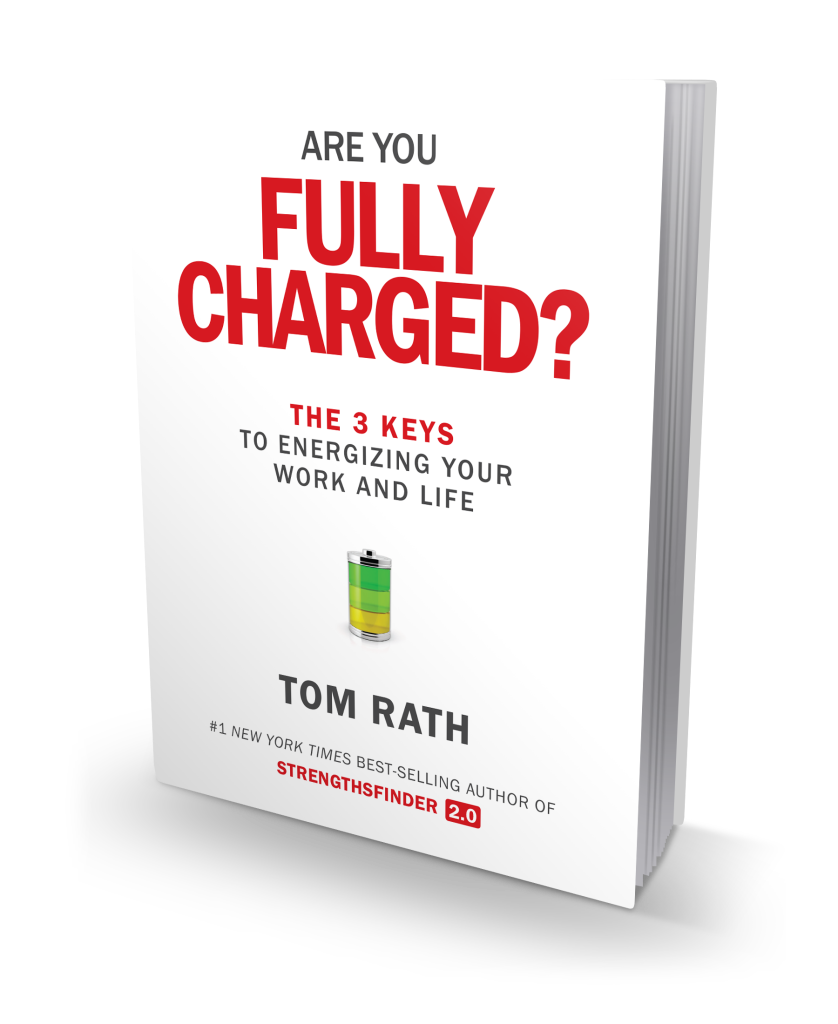 Tom Rath on the Trends in the Field
I was thrilled to finally get to hear Tom Rath in person at the GMU Well-Being conference a few weeks ago and I'm very excited for his new book.  I thought that employee engagement was the be all and end all measure for employees.  Rath's research with Gallup indicates that well-being is more than being engaged on the job.  He shared 3 keys to improve daily wellbeing:
Meaning – Making progress on goals
Interactions – More positive than negative
Energy – Based on his last book – Eat Sleep Move 
In regards to meaning, the latest research shows that pursuing your own happiness may backfire.  Try to make meaning for others.  Connecting actions to meaning boosts performance and quality. In your own work, small wins can generate meaningful progress.
As far as interactions go, Daniel Kahneman says we have 19,200 moments in a day. So who do you want to spend those moments with?  Not our bosses, says the Gallup survey.  Bosses are dead last when respondents listed in rank order.  The other astounding finding:  the quality of your manager has a bigger impact on your health than your doctor!
And finally – moving more.  Sleep more.  Eat less.  We all knew that, right?  But did you know that losing 4 hours of sleep produces the same effect as having a six pack of beer at work?  We have engineered movement out of our day, says Rath, and we have to engineer it back in.
Check out more on his site www.tomrath.org.