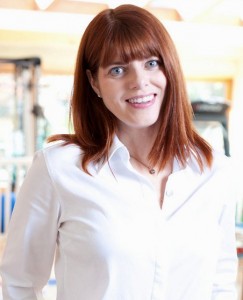 Donna Hemmert, MAPP, has been an executive in the Internet industry since 1994, driving marketing programs, forming strategic, multimillion-dollar partnerships, and leading companies. She has worked for large and small companies, but prefers entrepreneurial ventures, including those in which she has been a founder.
Donna has a passion is building stellar teams and she has a flair for creating and enabling cultures that encourage her teams to consistently produce 'star quality' results. Donna enjoys finding people's strengths and helping them make the most of those talents in their jobs.  She loves to enable the people on her teams to reach and share in one another's successes.  Donna fosters a culture of risk taking and accepts the inevitable mistakes as learning experiences, which increase cohesion, result in low employee turnover and increase overall enjoyment across the team.
Donna is a member of Mindshare, an invitation-only organization for CEOs in Washington DC, and Founder Corps, an organization that is managed by experienced entrepreneurs for the benefit of entrepreneurs engaging in high growth businesses. Donna is one of less than 400 people in the world who have received her Master in Applied Positive Psychology (MAPP) degree from the University of Pennsylvania under Dr. Martin Seligman.  
Donna loves to spend time with her family as well as study positive psychology, neuroleadership, and the brain.  Her hobbies include photography and video editing.  She also speaks Spanish and loves to travel and try new adventures.
Strengthsfinders 2.0 Profile
Strategic
Communication
Activator
Woo
Positivity
VIA Signature Strengths
Capacity to love and be loved
Gratitude
Honesty, authenticity, and genuineness
Forgiveness and mercy
Perspective (wisdom)
StandOut Assessment
Equalizer
Pioneer